Posted on by Laura
Every couple of years there is a new app which redefines how we use social media. So, what is TikTok? TikTok (formerly known as musical.ly) is by far the latest social media app to have taken the world by storm.
In 2021, TikTok became the most popular app in the world. It was the entertainment app which got many people through lockdown, with celebrities and young fans taking to the app to upload challenge videos. From lip syncing, comedy to micro blog content there is something for everyone and is the current ruler for mobile apps.
In this article, we will look at what is TikTok, what age is TikTok for, and what TikTok is used for.
What Is TikTok?
To fully understand TikTok it is necessary to know what is a TikTok. Basically, TikTok is a short-form, video-sharing app which enables users to create and share 15-second videos.
Created in 2012 and owned by Zhang Yiming, TikTok is the leading platform for short-form mobile video, with a mission to inspire creativity.
The platform has evolved and expanded and is now available in over 150 countries, in 75 languages. India has the highest number of users. TikTok remains a different app for the Chinese market, known as Duyin, which has over 300 million active monthly users.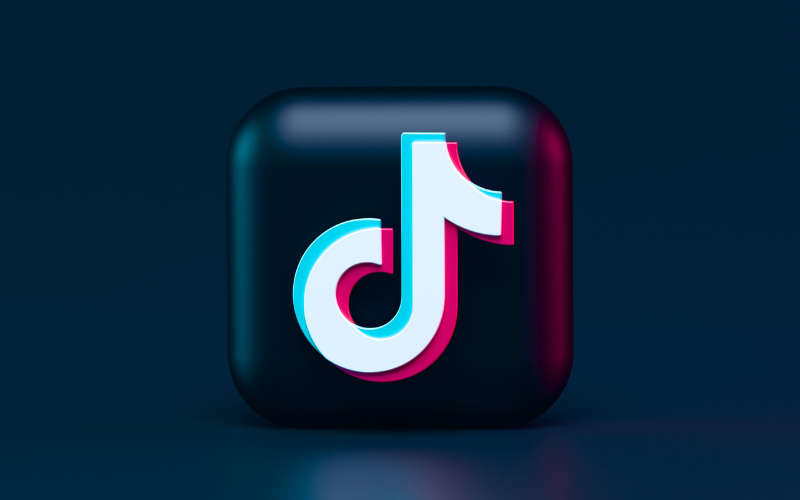 What Is TikTok Used For?
So, let's start by saying what is TikTok app and what is TikTok used for? When you open the app, you will be greeted by tons of amateur and professional videos. Most videos are music related or a TikTok challenge. The primary purpose is to showcase video content which is just 15 seconds long. Although there is an option to share videos up to a minute long, there isn't any long-form videos. Since 2019 TikTok has been downloaded more than a billion times, capturing interest from brands and celebrities as the platform evolves.  
You will find entrepreneurs such as Gary Vaynerchuk who shares content repurposed for the relevant demographic. The main benefit of TikTok is users are able to post just about anything. Humour, hobbies, fitness, travel, music, photography, dance and even business-related activities. Each category is able to gain lots of attention and offers exposure to those who can adapt their content into short form videos.
Even though entertainment seems to be the main appeal, there is becoming more interest in educational, aspirational and business content.  
What Age Is TikTok For?
TikTok is a peek into what it means to be rising in today's hyper-connected world. You may be wondering what age is TikTok for, although the average age of a TikTok creator is Gen Z, it is beginning to attract a wider audience with over 38% of TikTok users over the age 30 in the US.
TikTok is still directed at those under the age of 25 and incredibly popular with Gen Z. The majority of users on Facebook are aged over 40, whereas Instagram is very popular amongst users aged 20-40.
What Is The Most Liked Video On TikTok?
There is so much content available through TikTok but what is the most liked video on TikTok?
Bella Poarch
Bella Poarch is the third most followed user on TikTok. She is known for her lip-syncing content and gained viral fame in August 2020. She officially earned the most likes with over 40 million just by bopping her head to Millie B's 'M to the B'. Bella enabled the track to reach a global audience and even sparked various copycat videos.  
Billie Eilish
You'd be right in thinking what is the most liked video on TikTok and thinking of Billie Eilish. She managed to gain over 25 million likes with her first TikTok video as she tried out the Time Warp Scan Filter.
Charli D'Amelio
Charli joined TikTok in late 2019 and took over as the most followed user shortly after in 2020. Previously a competitive dancer, she is best known for her viral TikTok dance trends, particularly the "Renegade" dance.
Loren Gray
What is a pro account on TikTok? Well, it simply allows you to view certain analytics for your TikTok videos. Pro account user and Social Media personality Loren Gray pursued her dreams of becoming a singer by releasing tracks such as 'Queen', 'Options' and 'Cake'. She has achieved success with over 52 million followers.
Dixie D'Amelio
What is TikTok without the creators who draw people to the platform? Gaining TikTok fame herself, Dixie is the older sister of Charli. Dixie has made a career beyond TikTok in the music industry with her hit songs 'Be Happy' and 'One Whole Day.'
Michael Le
When you consider what is TikTok you may recognise Michale Le, known by his username justmaiko.  Famed for his dancing content which regularly features his younger brother, Jonathan e.g. Mini Mike.  He has collaborated with Jason Derulo and performed plenty of viral dances. His main passion is dance and choreography and is a member of the choreographed TikTok dance troupe, Shluv Family.
What Is Shadow Banning On Tiktok
So, what is shadow banning on TikTok? It is where you have been banned from using the platform or your visibility has been reduced. This means your videos won't appear on the For You Page as much as it did before. It is ultimately like having the spotlight taken away from you without you noticing. Shadow Banning tends to go unnoticed unless another user points it out to you.
You will notice a decrease in audience engagements and your likes, views and shares will go down. There is no formal explanation to shadow banning techniques however shadow bans tend to occur when creators violate the community guidelines. This often includes nudity, drugs, hate speech, copyrighted music or fake news.
How TikTok Has Propelled The Popularity Of Some Songs
Another reason for what TikTok is used for is to boost musician's popularity. Since TikTok has propelled various streaming hits on Spotify's viral chart it is necessary for Indie Artists to know about what is TikTok to enhance their music and fame.
The most notable artist to propel in popularity is Olivia Rodrigo. She became an overnight hit when her ballad 'Drivers License' went viral on TikTok and dominated the charts. It gained the most one-day streams on its fourth day for a non-holiday song on Spotify, topped the Billboard chart and is one of TikTok's clearest successes.
The song became the choice for many trends such as transformations, intentionally bad covers and many became invested in the song's story of a heartbroken teen with even speculation to who the song is about.  
This isn't the first time a song has reached fame, it first happened back in 2019 when Rapper Lil Nas X 'Old Town Road' became a TikTok viral sensation. Looking at the charts shows that many featured singles have been recognised as 'TikTok songs' due to their popularity on the app. What is TikTok without music but TikTok is redefining mainstream music with professional artists being criticised for creating songs with an aim to go viral on TikTok. Justin Bieber received criticism from fans for heavily promoting his tune 'Yummy' through TikTok.
Drake's track 'Tootsie Slide' is also an example of a song which was created to go viral on TikTok, meaning artists are turning to the app for attention. Some of TikTok's appeal is its unpredictability. The app is known for its unusually accurate For You page algorithm which is the main way for users to find new content. While the feed is sometimes influenced by who you follow, it isn't completely user-curated unlike other social media sites. It is a key tool for musicians however it is hard to decipher the next big music trend, after all who would have imagined the success of Sea Shanties.
If you are starting out in the music industry you will want to understand how to upload your music to TikTok. Sounds are central to what is a TikTok. Pairing a video with the right tract can increase share-ability of the post and also inspire creators to use your track in their own viral videos. When you create videos via TikTok you can use your own tracks, sounds from other videos, or sounds from TikTok's music library. You are also able to record voiceovers and you can create your own sounds to use in future TikTok videos. These sounds can be funny, sound effects, cover songs or anything else you think of.
Final Thoughts
In conclusion, what is TikTok is that it is a fun and entertaining app which is continuing to grow in popularity. TikTok is set to be the next big marketing tool and social networking platform. The app enables users to upload music and dialogue which they can lip sync or generate funny videos. The social media platform is paramount for sharing short videos and popular amongst young people who want to express themselves by singing, dancing, comedy, and lip-syncing and lets creators share content to its community. Now you know what TikTok is, it's time for you to create what may be the next viral video.
Showcase Your Talent
Our TeenStar competition applications are now OPEN. Apply here! TeenStar is the biggest search for teenage and pre-teen singers, with prizes and opportunities for young artists looking to develop their talent. With industry judges including TV scouts, Record Label A&R, Management companies and more, TeenStar is a great place to for young artists to get started in the industry and auditions are open right now!