Posted on by Laura
Would you like your music to reach a wider audience? Would you like to get your song played on the radio? Then you're in luck, as this is what our article is all about! We will be detailing how to get a song on the radio, as there are different ways to go about it. We will take you through a step-by-step on how to get a song on the radio so that by the time you finish reading our article you'll feel confident in what you need to do to reach your goals.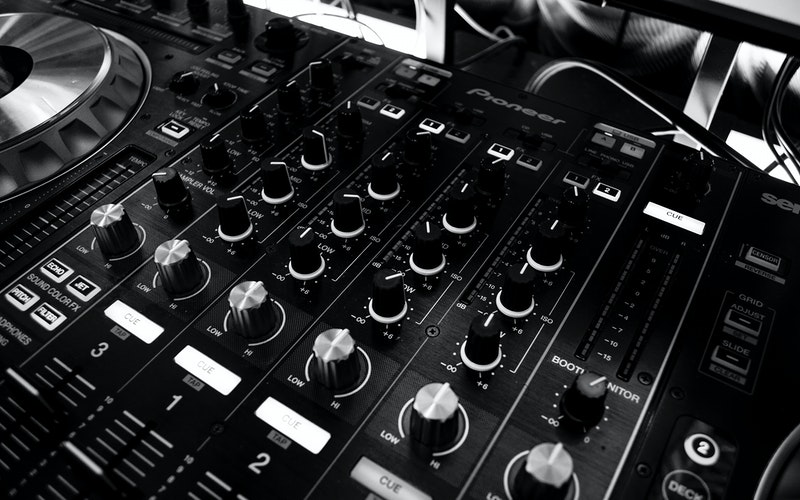 How To Get A Song On The Radio?
In this section we will explain how to get a song played on the radio. 
Local Radio Stations 
This is the best place to start, as national radio play tends to come once you've been established on the regional radio stations. Begin by doing your own research into the small and local radio stations. See if they take your style of music and if they accept submissions of music from new and emerging acts. From here you can work out the most appropriate person to send your music to and what formats they prefer. 
A lot of stations prefer MP3's over CD's. Make sure that you send the final version of your song and that it's of good sound quality. Alongside your submission, provide the DJ with some brief information about you. If your song has been played elsewhere then make sure to mention this, along with any upcoming gigs you may have.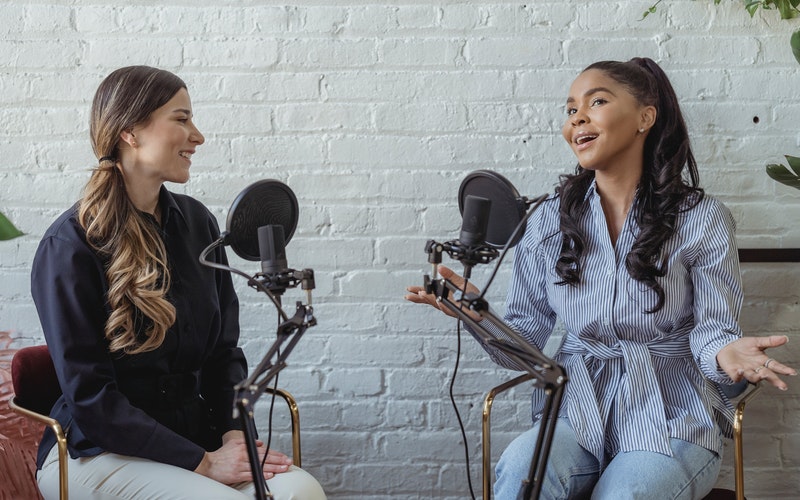 Once you've found some potential local radio stations that could make a good home for your music, listen to the programme. This will ensure that you know where your music will fit in with the show. 
Get in contact with the DJ and build a relationship with them. This is always a good idea as they can help to champion your music and any future songs that you produce. You never know, they may even want to interview you on air! 
Once you've sent your music to the station or DJ, don't contact them for 4-6 weeks. They will have hundreds (maybe thousands) of other submissions to listen to. 
Check Out Unsigned Stations And Radio Shows
When considering how to get a radio station to play a song, it's a great idea to research unsigned stations and shows. There are many UK radio stations with the sole purpose of dedicating their stations to emerging new music and artists. 
One good example of this is BBC Introducing. You can upload your song to their website and then they will confirm if it's been listened to. Your music will be sent to the local Introducing show, and also the national show that best suits your style of music. This gives you the chance of being played on national BBC radio stations like 1Xtra or BBC Radio 1. 
Another unsigned station to pay attention to is Amazing Radio. You submit your music via their website and if they like it then they will get in contact with you. Keep an eye out for any other stations that suit your style of music. 
Radio Pluggers 
If you have already had your music played on the local radio stations (and made a good impact), then you may wish to invest in a radio plugger. This is someone who can help you to get additional exposure in the industry. Only consider this step if you have the budget for it and if you have an upcoming release of music. Radio pluggers are used by record labels to help get performers' music played on national, regional and local radio stations through their contacts in the industry.
What Does It Mean To Get Played On The Radio?
Getting your song played on the radio could help to kick-start your music career. It could be the key to your success, as the sheer amount of people that you can reach via the radio is incredible. While streaming services are incredibly popular (like Spotify), radio can still offer you one of the biggest reaches, and therefore it is indispensable to your career. 
Will Being Played On The Radio Get Me More Fans?
Definitely! Getting played on the radio is highly likely to increase your fan base. After all, it allows your music to make an impact on more people every time that a radio station plays your song. Sure, you can go viral on social media, but it's far more likely that you will build up a steady fan base from radio play. You never know, your song could be a hit! 
For people wondering how to get a hit song on the radio, your first step is obviously reaching your goal of radio play. There are also other things that you can do to help promote your music. For example, you could make a website, advertise your gigs, make flyers and posters, do interviews and more. All of these things combined will help you to grow your fan base. 
Is It Hard To Get Songs On The Radio?
There are countless artists and bands wondering 'how to get my song on the radio', and therefore the competition is high. This can make getting that airtime a bit of a challenge, but don't let this put you off! After all, following our tips will help to give you the best chances of being played on the radio. 
Making sure that you target the correct stations and DJ's is a good way to show that you've done your research. After all, there's no point in contacting a rock station if you're trying to get a pop song played. 
Also, remember that you're going up against established artists and musicians. This means that they can have agents working on their behalf. This makes it even more important that your song is of a high standard. 
Final Thoughts 
That concludes our guide on how to get a song on the radio. We hope that our article has given you the confidence to get out there and send your song off to the appropriate stations and DJs. Make sure that you persevere – if you put in the hard work, remain professional and don't give up, then you'll be able to reach your goals. So, now that you know how to put your song on the radio, get out there and start submitting your music!
Showcase Your Talent
Our TeenStar competition applications are now OPEN. Apply here! TeenStar is the biggest search for teenage and pre-teen singers, with prizes and opportunities for young artists looking to develop their talent. With industry judges including TV scouts, Record Label A&R, Management companies and more, TeenStar is a great place to for young artists to get started in the industry and auditions are open right now!