Posted on by Laura
You are probably wondering, how to get a record deal as a rapper or artist? Getting a record deal can be difficult because record labels are very selective on who they sign. To get a record deal you need to know what a record deal is, where to get a record deal and how to get a record deal?
Read on to find out what you need to do for how to get a record deal.
What Is A Record Deal?
A record deal also known as a recording contract or record contract is a legal agreement between a record label and recording artist. The artist will make a record or succession of records that the label will sell and promote.
How To Get A Record Deal
So, how do you get a record deal? Firstly, there's no speedy way to get a major record deal fast, it takes time and effort but if you're patient, it'll happen! Here are our top tips on how to get a record label deal:
Discover
Y
our
S
tyle
As
An A
rtist
When trying to find out how to get a record deal you need to know the type of artist you want to be. Make yourself unique and have a distinctive identity. Originality helps fans to remember you and labels will be interested.
Spend Time In A Recording Studio
We know you are considering how to get me a record deal but firstly you need to prove yourself as an artist. You need to get into the studio and show you are capable of producing a great record. Just because you are a good performer doesn't mean you're ready to be a record artist. Work with producers and engineers to improve your recording skills.
Create A Memorable Live Show
When considering how to get a record deal, you will need to get noticed by the right people. Record labels will send scouts to popular venues, singing contests and local music festivals to find fresh talent. Improve your musicianship and establish your brand when meeting music professionals after a live show.
Produce Your Best Music
Focus on creating new material to fit the record label sound. Study songwriting and production of your favourite artists. Record labels want someone who is striking and will take the world by storm.
Practice Recording And Performing
Practise your vocals with a teacher to improve your skills. A vocal coach can help you to polish your sound and improve. Accept the feedback and keep working on any issues, this will also help you when you look at how to get a record deal.
Learn About Different Record Labels
Knowing about the music industry is a necessity for getting signed. You are more likely to be signed if you are engaged and active in the industry so look at getting some work experience. You will understand the culture of the industry and how to integrate into it.
Get Noticed And Create Brand Consistency
Keep your branding consistent across all social media profiles as this will help label scouts looking for potential artists and won't confuse them. You want to have a recognisable brand so your fans can identify you. This is also key for how to get a record deal. Sync URL's and usernames to make it easy for record labels to locate your profiles. Merchandise should also represent your brand and be consistent with your image.
Use Social Media
Implement a good marketing plan to reach potential fans online. Record labels will look at your social media to see how active you are and how serious you want to be taken as an artist. Labels will consider signing those who have authentic followers and are engaging. Having a strong presence online helps label scouts to find your work so ensure you are linked to SoundCloud, Spotify and YouTube etc.
Build Your Fanbase
How to get a record deal, you need to continually engage with your fan base to increase your chance of success. You have to have a very strong core following who will buy your tickets and merchandise in order to make money. This is definitely one of the main points to consider as your fans may influence a label to give you a deal!
You have to spend as much time on self-promotion as you do on creating music. You have to be able to engage with fans wherever you perform as well as on social media. This helps your fans become more invested in you and your music and encourages you to learn what your fans want to hear from you as an artist. The better your fanbase is the more likely it will be for you to get noticed by record labels.
Network With Labels
Make sure you are in situations where you will meet scouts, managers and other industry gatekeepers. They will be the ones who help you to gain a record deal. Who you know is just as important as what you do. Attend industry conferences, masterclasses and other relevant events of the label you wish to sign to. Having face to face interactions is a lot more effective than over email. Having great people skills is key to succeeding in the music industry so make sure you do as much networking as possible. Show industry professionals your personality when you meet them and ensure they remember you for the right reasons. They might not be ready to sign you just yet but giving a good impression can help them to remember you in the future. It might also be beneficial to network with managers and lawyers as these will be the ones who give you feedback and advice and could work with you long term.
Think Like A Record Company
Record labels will want artists who stand out with their music. So, when you are considering how to get a record deal you need to consider which label suits your style. You are free to create the music you want however you need to be realistic about its commerciality. Think about how you can get a balance between your artistic vision and the marketability of your music. Produce music with a specific audience in mind. 
Collaborate
Collaborate with other talented artists you want to be associated with. If you are unable to collaborate then there is a chance you won't get signed. You need to show you can work well with others just like a record deal should be seen as a collaboration with the record label. You never know your collaborators may get signed which can help you with how to get a record deal as they may recommend you to their label.  
Get A Manager
An important step for how to get a record deal is to be creative with your songwriting and recording of music.  Having a good manager can help as they will handle all the business side of things including helping artists to get signed to a record label. A manager can be your friend or someone who already has experience in the industry. The main thing is that they believe in you and genuinely have your best interests at heart.
Can You Get A Record Deal Without A Demo?
It is possible if you have amazing song writing skills. Specifically, in pop/rock or country genres. You may be able to land a song publishing deal with a music publishing company prior to encouraging record labels. This essentially means you write songs which publishers pitch to labels to get them onto records with established artists. You don't have to have a broadcast-ready demo but you do need well-recorded arrangements of your best songs. Many of today's up-and-coming pop and country artists started by writing songs for other label artists before gaining a deal themselves.
What Are The Best Labels To Approach
There is a rich legacy of great record companies, here are some of the best labels in the world:
Major record labels UK
Parlophone Records

Island Records

Polydor Records

Virgin EMI Records

Relentless Records

Ministry of Sound

Syco Music

Black Butter Records
Independent record labels UK
XL Recordings

Lex Records

Warp Records

Domino Recording Company

Rough Trade Records

4AD

Dirty Hit

Ninja Tune
Universal Music Group
Def Jam Recordings

Interscope Geffen A&M

Republic Records

Universal Music Group Nashville

Universal Music Publishing Group

Universal Music Enterprises

Universal Music Latin Entertainment

Spinefarm Records

Capitol Music Group

Verve Label Group

Island Records

Polygram Entertainment

Fame House
Warner Music Group
Warner Records

Electra Records

Atlantic Records
Sony Music Entertainment
Columbia

Epic

Arista Nashville

Arista

RCA

RCA Records Label Nashville
What Is The Biggest Record Label?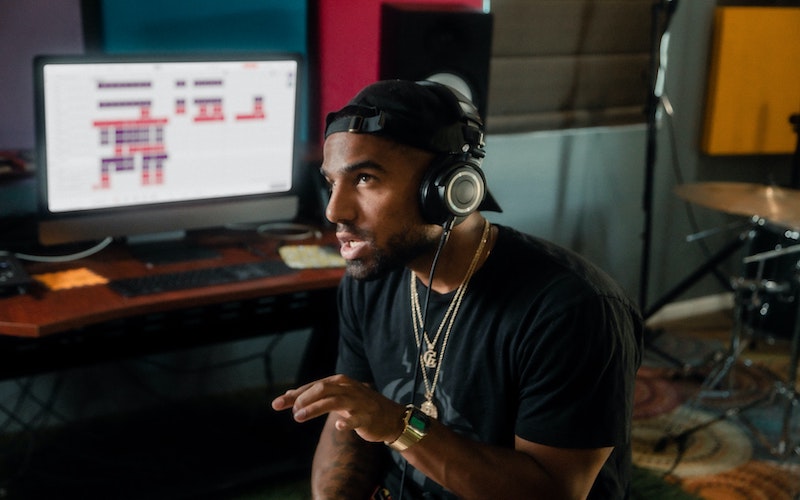 There are many labels that are very successful but the biggest is Universal Music Group, including Polydor Records, Virgin EMI Records and Island Records. Universal is known as the top record label group in the world. The next largest is Sony Music Entertainment, which incorporates Relentless Records, Black Butter Records and Syco Music. The biggest privately-owned record label is Warner Music Group and it is the third biggest major group which includes record labels Parlophone Records and US giant Atlantic Records. When considering the biggest independent record group, it is Beggars Group, which includes XL Recordings, Rough Trade and 4AD.
Conclusion
So, there you have everything you need to know about how to get a record deal. What are you doing to get signed to a record label? It's time to hone your skill and get your music out there!
Showcase Your Talent
Our TeenStar competition applications are now OPEN. Apply here! TeenStar is the biggest search for teenage and pre-teen singers, with prizes and opportunities for young artists looking to develop their talent. With industry judges including TV scouts, Record Label A&R, Management companies and more, TeenStar is a great place to for young artists to get started in the industry and auditions are open right now!