Posted on by Laura
There are plenty of vocal techniques and musical genres, and it might be difficult to cross over from one to another, in particular where the styles are very different. Are classical and opera singers able to sing pop or should they limit themselves to classical music?
The good news is as a classically trained singer can definitely learn to sing pop. It may take some practise but there are plenty of successful classically trained pop singers. Throughout this article we are going to look at what does classically trained mean, how to become a classically trained singer and where you can get singing classical training.
Classical singing training can help you become a versatile singer and make you more in demand as a performer.
How to Sing Classically?
Classical singing training is important to become a professional opera singer and it also helps when performing other genres. So, how to sing classically?
Firstly, you need to learn classical music recordings. You can do this by listening to classical music so make sure you browse various classical music by either going to the library or researching on the internet.
Next, listen carefully to international classical music. Take notes about what you like or don't about various singers and styles. Also attend performances from a classically trained singer. It doesn't need to be expensive you can check this out at local church or see an opera from a local college. 
Look for a classically trained voice coach, this is important if you want to become a classically trained singer. Your voice teach will help you to learn music theory and read music as well as music technique. It is then a good idea to practice singing try practicing Ave Maria in English to practice your breathing and diction before translating. Focus on vocal warm up for a least 10 minutes before you sing.
What Does Classically Trained Mean?
A classically trained singer is basically someone who has had formal singing lessons from a trained professional. Some singers take exams however not all do but you will practice songs from classical and operatic styles alternatively to pop music with your teacher. You will not learn techniques in association to pop, rock or musical theatre and will focus primarily on classical techniques.
Does Classical Training Help Me Sing Better?
Classical singing training can help to improve your vocal range and flexibility. Classical singing training relies on warm-ups to warm-up the voice and challenge the singer to go out of their comfort zone. In lessons you will learn to access many notes because classically trained singers work on techniques to expand their vocal range and concentrate on strengthening your head voice. Flexibility is another rewarding factor of classically trained singers. Your training will be thorough and you learn to sing with lyricism and singing long, slow phrases as well as swift runs. You gain more confidence to explore other genres because one you master classical you gain the foundation to virtually sing any style.
Classical Singing vs Pop Singing
In the mid 2000s there saw a rise in the popularity of a genre known as operatic pop which remains popular to this day. Groups such as Il Divo and soloists such as Katherine Jenkins, Russell Watson and Britain's Got Talent Winner Paul Potts brought the genre to the forth front of the charts.
Many singers have used their fame to adapt their classical singing to pop, however this takes hard work to adapt their sound to fit. As a classically trained singer they have a sound which is fuller and richer with stronger vibrato and diction. Whereas pop allows singers to develop their own style and sound by being less formalised. Opera techniques you won't use in pop are heavy vibrato, bel canto and pianissimo. Classically trained singers have a smooth transition between the parts of their voice and won't use techniques such as vocal fry, falsetto and whistling to achieve variety. The sound is well balanced but they use head voice in the high notes but don't change the sound quality when they do it.
You don't have to be classically trained to sing pop but if you are a classically trained singer you'll have a good start in transitioning to pop, just pick a vocal coach who specialises in the genre.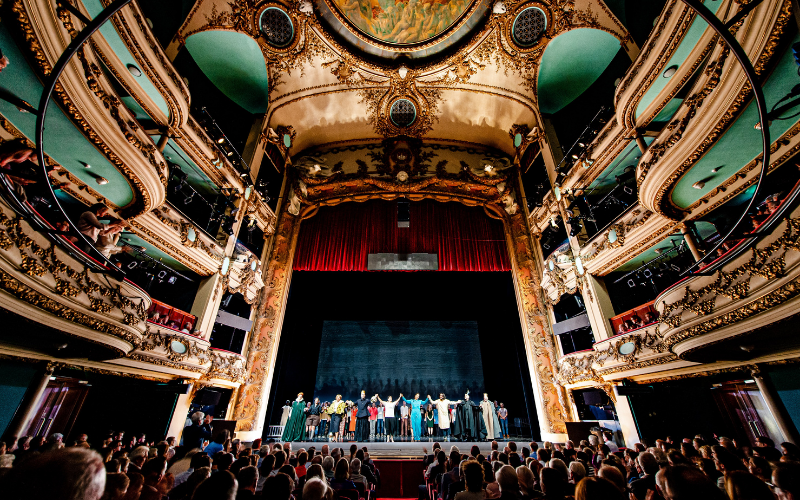 Classically Trained Pop Singers
Top pop artists from Alicia Keys to Elton John are classically trained singers and have said their classical training is an invaluable source to their song writing inspiration and music theory. Here are some of our favourites:
Ed Sheeran
He spent his early years singing hymns in his local church in Suffolk and even became a patron to the choral foundation in Ipswich.
Katy Perry
She studied Italian opera at the Music Academy of the West in Santa Barbara. It has remained close to her and at the Grammy Awards in 2014 she wore a dress designed by Valentino with the Verdi score La Traviata on it.
Alicia Keys
A dab hand on the piano, Keys first fell in love with the instrument aged 7 and went on the graduate from performing arts school at 16. Classical piano helped with her song writing and the dedication it took to study classical music is what opened a lot of doors for her.
Elton John
He has deep classical piano roots and studied it at London's Royal Academy of Music as well as singing in the Academy choir. He has stated it is what has shaped his unique musicianship.
Some Examples Of Classical Singing Training Colleges US And UK
Here are some of the best colleges in UK and UK to gain classical singing training:
College-Conservatory of Music
The College-Conservatory of Music is an institution at a large campus with over 40,000 students, part of the University of Cincinnati for voice and opera students. Students gain weekly private lessons with faculty and a holistic approach to the profession that includes language instruction. The program has associations with local organisations such as the Cincinnati Symphony Orchestra, Cincinnati Ballet, Cincinnati Opera, and the Cincinnati Chamber Orchestra.
Manhattan School of Music
Voice students at the Manhattan School of Music can select to focus on either classical singing training or opera theatre training. Students in the voice department learn aural skills, diction, music theory and are expected to go to concerts each semester on and off campus. The school holds recitals to assess their sophomore year and to prepare students for performance careers. Over 70 master classes with musicians and vocalists from various disciplines happen on campus every year, and graduating students complete their training with a senior showcase.
Curtis Institute of Music
Philadelphia's Curtis Institute of Music provides free tuition. The program only has 175 students enabling induvial classical singing training and mentorship. Students are also able to enrol at classes at the University of Pennsylvania, free of change once requirements are reached. Vocal students focus on opera, song literature and chamber music. Their ethos is that learning by doing with over 200 performances carried out each year such as recitals, ticketed performances with the Curtis Symphony Orchestra and the Curtis Opera Theatre. Students also have the opportunity to travel with Curtis on Tour, which goes all over the world.
RNCM School of Vocal Studies and Opera
Set in the heart of Manchester, the Royal Northern College of Music (RNCM) is one of the top forward-thinking conservatoires. Dedicated to provided excellent education to propel students into their careers. The renowned classical singing training is provided by the School of Vocal Studies and Opera. The carefully curated programme draws on the expertise of dedicated tutors and professional partners to provide young singers with the skills necessary and experience to develop long careers.
London Singing Institute
The London Singing Institute is a top academy for adults wanting to improve their classical singing training. They work with amazing classically trained singers who help anyone from complete beginner to proficient amateur. It is a non-judgmental and calm environment which can help anyone wanting to become classically trained. Classical singing training takes place weekly at their premise in Marylebone.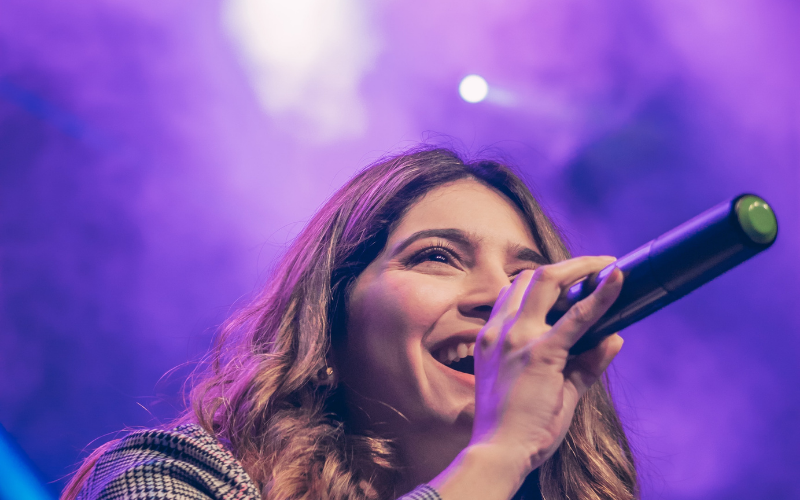 Final Thoughts
Classically trained singing is a unique vocal world. It is high energy and demands lots of physical requirements such as projection over an orchestra. This type of training can take many years to ensure vocalists can meet the standard. When looking at becoming a classically trained singer it is important to research which vocal institute is best for you. By being classically trained you will be gaining lots of great skills and the perfect foundation for starting a successful music career. It can help improve your vocal range and flexibility and if you decide to transition into pop music you will be following in the footsteps of some already successful artists such as Katy Perry. So, what are you waiting for? Start downloading and listening to classical music and practise your vocal technique.
Showcase Your Talent
Our TeenStar competition applications are now OPEN. Apply here! TeenStar is the biggest search for teenage and pre-teen singers, with prizes and opportunities for young artists looking to develop their talent. With industry judges including TV scouts, Record Label A&R, Management companies and more, TeenStar is a great place to for young artists to get started in the industry and auditions are open right now!