Posted on by Laura
Rap music has surpassed all other styles of music and is the biggest genre in the U.S. in regards to consumption. Actually, every year, hip-hop takes a greater share of the market.
There must be an unbelievable amount of people searching 'how to become a rapper' which is why we have created this article on how to become a rapper which aims to give you all the information you need to achieve your goal.
What Is A Professional Rapper?
You are probably aware of what a rapper is and we have no doubt that becoming a rapper is what you want to achieve. Being able to support yourself and become a professional artist takes a lot of hard work, determination and talent. Eminem is recognised as the best-selling solo rapper of all time, he overcame a difficult upbringing and didn't let this stop him from becoming a rapper. As a professional rapper you will be able to sell your music and earn a living from it.
What Do You Need To Become A Rapper?
In order to become a rapper, you need some set skills and understanding:
Talent:
This is first and foremost to becoming a rapper. You need to put in the effort in order to hone your skills, this can be done by taking online courses or going to rap battles, listen to music which inspires you, maybe try poetry or reading the dictionary to improve your lyrics. 
Marketing: 
Marketing is hugely important in an artist's career. In order to get your music heard it is important to create your brand image including style and name. You can navigate listeners to you by producing a website, posters and social media.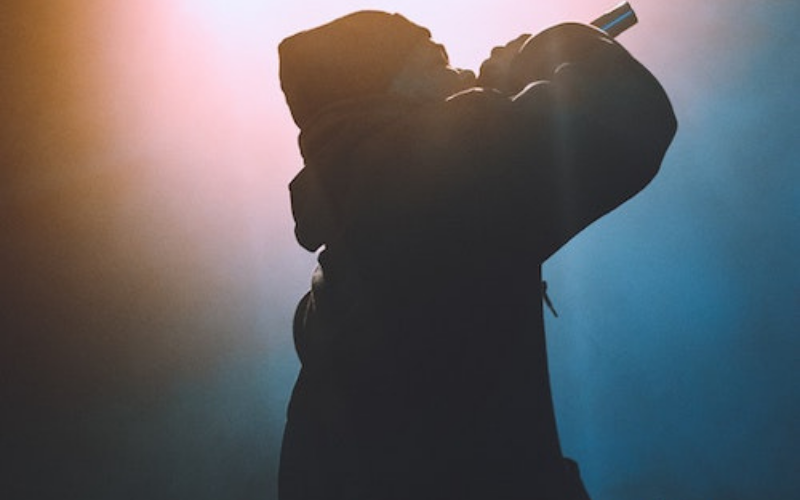 Understand the music industry:
You will need to have a basic understanding of the music industry when you are becoming a rapper. You will need to know about your genre as this will help to give you a kick start in your career.
Find a job:
You will want to find a paid rapping job, you can find this through word of mouth, an agent, or being discovered through music distribution channels such as Spotify.
How To Become A Better Rapper
You may be curious how to become a rapper, or how to become a better rapper. There are plenty ways but there are some key steps that you need to take:
Practice to Produce a Unique Sound
Firstly, when becoming a rapper, you need to have your own style and sound, which requires practice. When considering how to become a better rapper, you should listen to music to gain inspiration then come up with some original beats and lyrics. Becoming a rapper takes time, skill and the ability to word flow so it is important to focus on your writing skills.
Start a Marketing Campaign
Next what you need to do to become a rapper is make as many people as possible aware of your music. This takes time so it is important to be determined. Word of mouth marketing is key for becoming a rapper. If listeners like you they will tell more people about you. You should also create a website that will include your biography, music and contact details. Some artists choose to use their real names however others use stage names so it is recommended you pick a name that is memorable.
Employ Support Staff
Support staff are needed when you are thinking of becoming a rapper. The best rap artists surround themselves with staff who are dedicated to ensuring they have a successful career. When an artist has enough money and recognition., they should hire a manager, producer and agent to help negotiate contracts and fees as well as secure a record deal and book gigs. Becoming a rapper also requires a publicist, someone able to connect with print, online and TV media in order to conduct promotion. You'll also have to consider getting an entertainment attorney to ensure all contracts are fair.
Make a Recording
When you have enough original material the best way to become a rapper is to create an album. You have to pick a studio, producer and potentially a record label to produce your material. Having recordings gives a rapper an extra marketing tool for you to be able to self-distribute music via websites and social interactions or even sell them through an online store.
Continuous Marketing and Improve Career Progression
When becoming a rapper, you need to continuously evolve and improve to ensure you are relevant. When you have completed your recordings and hired support staff you should continue to play shows and create new music to increase your fan base.
Once a rap artist has created a recording and has hired the needed staff to support
How To Become A Rapper With No Money
Even if you have the talent you may be thinking how to become a rapper with no money. The good news is you don't really need to have money in order to start your rap career. Simply you can start from nothing and build your career up. Ultimately, you need to have the confidence to practice and then you can get out there to start earning money from rapping so that you can then invest that money in your career. Making money will seem daunting at first but it's key to perform in front of audiences. You can achieve this through open mic nights and busking. You can also enter rap battles that have cash prizes and upload your music online. Becoming a rapper doesn't have to be difficult you just need to believe in yourself and put yourself out there to start earning money.
How To Become A Soundcloud Rapper
Becoming a rapper through Soundcloud has become a key place for musicians to spread their music and let the world know exactly who they are.
How it works
Aiostream searches for songs, albums, playlists, and artists based on keywords you set. It will then play the songs, albums, and playlists like a real human. It follows and unfollows artists and playlists automatically and even saves or removes specified albums. This takes the grunt work out of the equation, so you can focus on what actually matters: making music.
Gain Success with Tags
When becoming a rapper, you need fans to be able to find your music so the best way is to tag your music to make you discoverable on SoundCloud. Tag your main genre, add location and moods. The more concise the tags are the easier it is for people to discover you.
Include a 'Buy' Link
SoundCloud allows you to include a 'Buy' link, when you're uploading your music click on the 'Metadata' tab to send listeners to buy.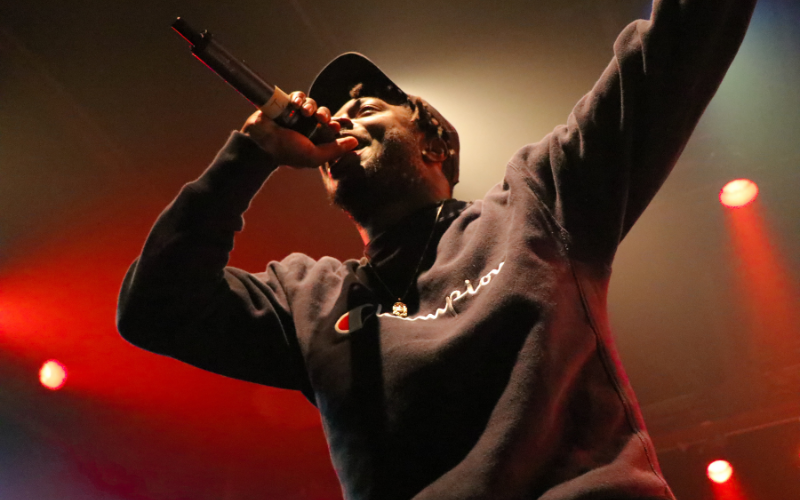 Use Waveform
SoundCloud lets fans comment through waveform and you can use waveform comments to tell fans about your process. If you are becoming a rapper you can also publish drafts to gain feedback to produce better music.
Choose the Right Album Art
On SoundCloud it is important for those becoming a rapper to choose suitable album art. If you embed your album to a blog or share on Facebook your artwork will appear. Your album or track artwork should represent your music. Prior to anyone hitting play they will see your artwork so make sure it stands out. Your album as well as your track artwork signifies your music regardless of where it appears.
Share Tracks Privately Before Your Release
Finally, when considering how to become a Soundcloud rapper you need to be able to share private links to tracks. It's a good opportunity for sharing incomplete tracks with collaborators, sending demos to record labels and also contacting other outlets such as radio stations with exclusives. When you share a private link, it gives your music the personal touch and a sense of exclusiveness.
Summary
That's everything you need to know on how to become a rapper. We hope you found it useful and now know that you don't need to have lots of money when becoming a rapper. Ultimately, the greatest rappers are those who are willing to put in the time and allow themselves to be 100% committed to their passion. Being a successful rapper doesn't happen overnight, but with lots of determination, you can continue to produce amazing music and finally become a better rapper than when you first began.
The main thing to take away is to produce a unique sound and name to help you become discoverable. We have included how to become a SoundCloud rapper as well as learn how to promote yourself when becoming a rapper. Honing your rapping skills will improve your chances of being discovered on places like SoundCloud.
It's now your chance to go away and develop your skills and discover rapping opportunities in order to start making money. Put yourself out there and start your professional rapping career today!
Showcase Your Talent
Our TeenStar competition applications are now OPEN. Apply here! TeenStar is the biggest search for teenage and pre-teen singers, with prizes and opportunities for young artists looking to develop their talent. With industry judges including TV scouts, Record Label A&R, Management companies and more, TeenStar is a great place to for young artists to get started in the industry and auditions are open right now!